Your recycling partner, complete management of the wood stream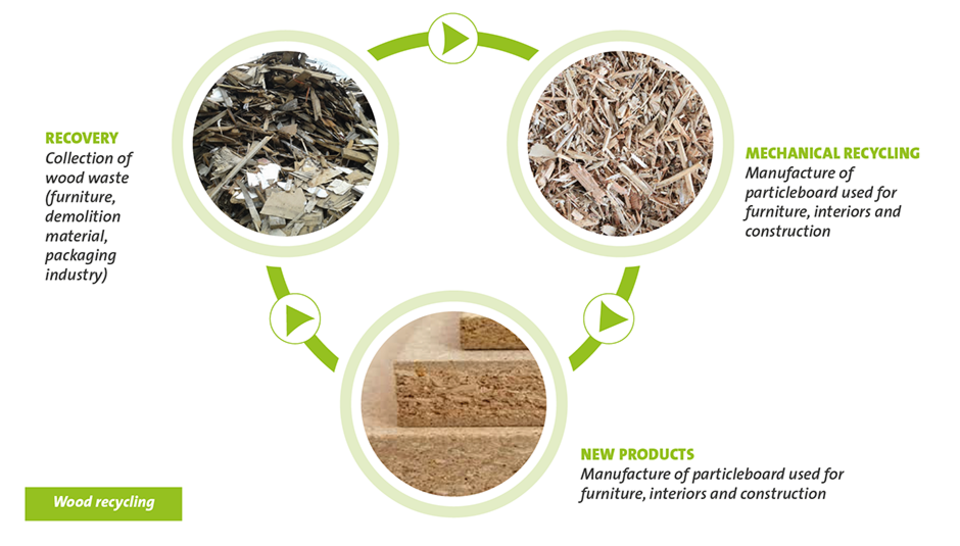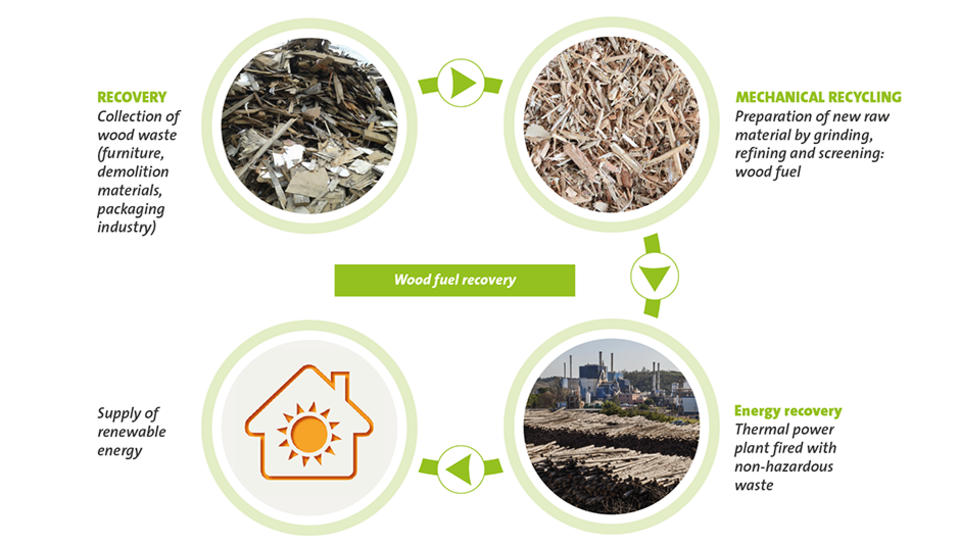 Your recycling partner, materials expert
EPR works with its suppliers and guarantees:
 
• Recycled material sale
We guarantee our suppliers an appropriate outlet for the wood material sent to us through our extensive network of clients operating in tried-and-tested recovery applications:
- recycled raw material to manufacture particleboard and decorative garden mulch,
- biomass fuel,
- litter, decorative mulch or compost for agriculture.
 
• On-time collection
EPR's efficient logistics service guarantees on-time collection and provides the possibility of using waterway and rail transportation as part of its constant focus on reducing CO2 emissions.
 
• Traceability
EPR has an efficient system for monitoring the flow of materials. Each batch is tracked through to client delivery.
For export delivery, EPR produces the trans-border documentation, and has approval to ship wood fuel to its European clients.
 
More than 500,000 MT of recycled wood converted into raw material
Of which 80% for particleboard manufacturers in France and neighboring countries
Of which 20% for biomass boiler plants and non-hazardous waste incinerators.